GALLERY 777
Now Open: GALLERY 777
One of the Library's missions is to enhance your library experience through art and culture.
Gallery 777 serves as an avenue for the respectful presentation of artistic and imaginative talents within our diverse community.  It also provides creative recognition for our local artists to display their works.
For more information, please read "Picture-perfect Library" (Lisle Suburban Life, 6/11/14), a local news article about Gallery 777's grand opening in June 2014.
Click here to view photos from each of our exhibits.
---
Current Exhibit:
October/November: "Land & Sea" by Susan Wilson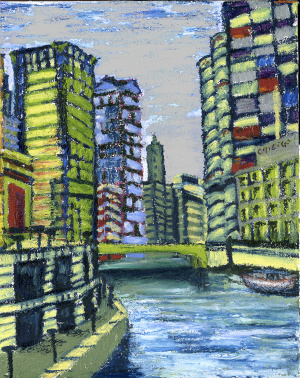 Future Exhibit:
December: "Gallery 777: A Retrospective"
It started with a wall and some gallery rails back in the spring of 2014, and has grown into Lisle's very own local arts center. Gallery 777 has hosted 9 phenomenal exhibits featuring 11 artists this past inaugural year.  LLD thanks the artists for their participation and passion – and most of all, for their remarkable talent! In recognition, we are featuring one piece from each artist during the entire month of December, our birthday month. Having these fabulous artists show at our 50th Anniversary Celebration will be the icing on our birthday cake!
---
---
Individuals and/or groups, from amateur to professional, are encouraged to complete a submission form for consideration.
For more information, please contact Tatiana Weinstein at tatiana@lislelibrary.org or (630) 971-1675 x 1507.