Lisle Warhol Committee | Hometown Heroes
The Lisle Warhol Committee officially formed in January 2023 with some preliminary work prior. The Committee is comprised of local businesses, organizations, and governmental bodies such as the Lisle Library District, Village of Lisle, and Lisle Park District.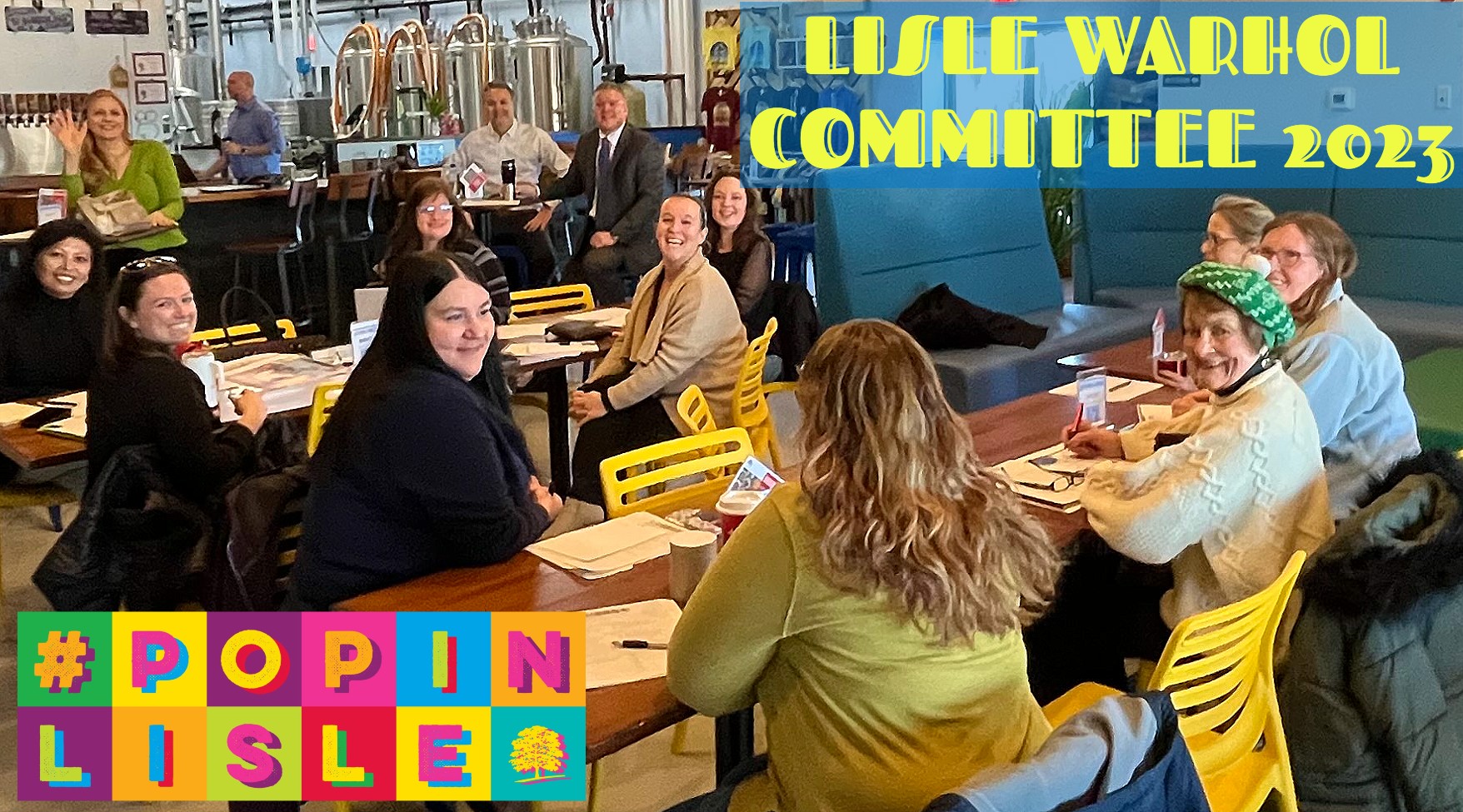 The Lisle Warhol Committee worked with College of DuPage (COD) & McAninch Arts Center representatives to highlight the community and its hometown heroes via an honorary, four-person, window-cling mural in the style of Andy Warhol. The official hometown hero mural unveiling occurred at the LLD's south entrance featuring Joy Morton, Martha Schiesher, Carlin Nalley, and Hank Van Kampen. 
LIBRARY SELFIES = DISCOUNTS IN LISLE! Lisle residents and COD/Warhol exhibit visitors alike can participate in the Village-wide program for discounts at local businesses, by taking a selfie at the Library's Hometown Heroes window mural and showing the selfie at a participating business for a corresponding discount!
In conjunction with COD's June 2023 Andy Warhol exhibit, the Committee has fashioned a colorful, creative, pop-art-inspired, program for the entire community to enjoy all summer; #popinlisle.