Library Board

Overview
The Lisle Library District is governed by a seven member elected Board of Trustees. The Board is elected at-large in a regularly scheduled election by voters residing in the District. A regular term is four years, and the terms are staggered with at least three terms expiring every two years. Officers are elected by the Board to serve necessary positions. Regularly scheduled meetings are held on the second Wednesday of each month. The public is welcome to attend meetings. Trustees serve in this position with no compensation.  Standing and Ad-Hoc Committees focus on specific Library needs.
Financial Information
Board members act as fiduciaries for the District. The Library Board oversees the overall financial activity of the Library. Please visit our Financial Information Page for more details.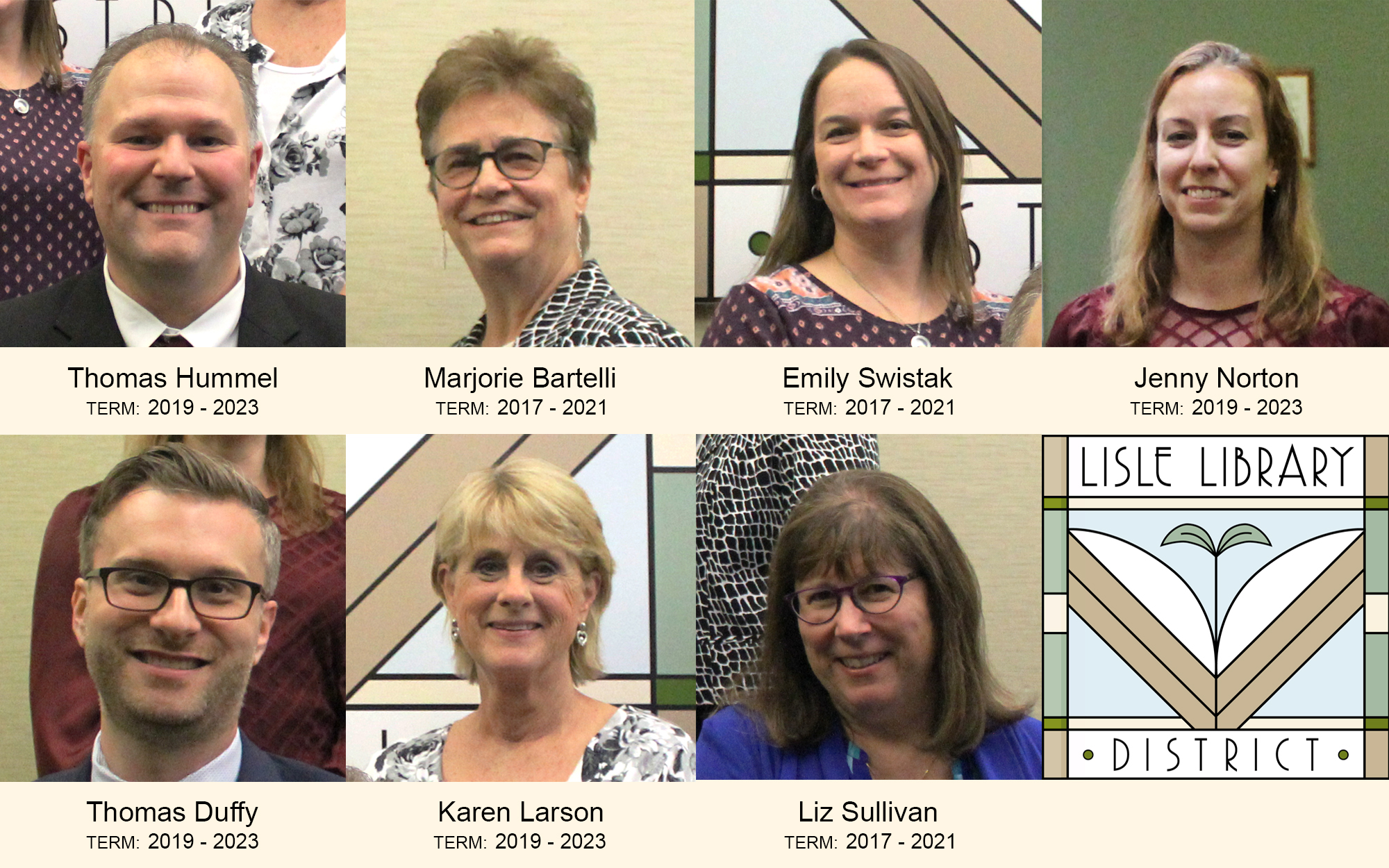 Lisle Library District Board of Trustees
Library Board Meeting Dates and Agendas
Regular board meetings are held the second Wednesday of every month in the meeting room at 7:00 p.m. All meetings are open to the public. In accordance with our Public Comment Policy, patrons are welcome to speak at the beginning of each meeting. Agendas and minutes are posted online after they are approved at the next Board meeting, minutes from prior years are available at the Reference Desk or here.
Please visit the LLD's online calendar for a complete list of scheduled meetings and events.
View recorded Board meetings on YouTube►
Committee Meeting Dates and Agendas
Find upcoming meetings and agendas from the Lisle Library District Board's three standing committees.
Ad Hoc Committee Meeting Dates
Find upcoming meetings and agendas from the Ad Hoc committees of Lisle Library District.
A link to archived agendas and minutes from the Lisle Library District's Board of Trustees regular meetings from previous years.