2018 Morris Award Finalists
The Morris Award is given every year to titles by debut authors to "celebrate impressive new voices in young adult literature" (YALSA, Morris Award). 
Here are the finalists for this years' Award! 
Dear Martin by Nic Stone
TN STO
Dear Martin follows Justyce, debate team captain and honor roll student, as he finds himself dealing with racial profiling and its effects.
Devils Within by S.F. Henson
TN HEN
After Nate kills his father in self-defense, he's learning to redefine himself and understand the world around him, but when he is faced with members of his father's white supremacist group, he must face a hard reality. 
The Hate U Give by Angie Thomas
TN THO
Starr divides her time between two worlds: her prep-school by day and low-income neighborhood by night. But when a close friend is killed unexpectedly, these two worlds collide and Starr must decide what she is willing to do for justice.
Saints and Misfits by S.K. Ali
Jh ALI
Janna is an Arab American teenager who is trying to balance her daily teenage dilemmas with her place in the Muslim community. In addition to these daily struggles, after she is sexually assaulted, she must find the strength to stand up for herself.
Starfish by Akemi Dawn Bowman
TN BOW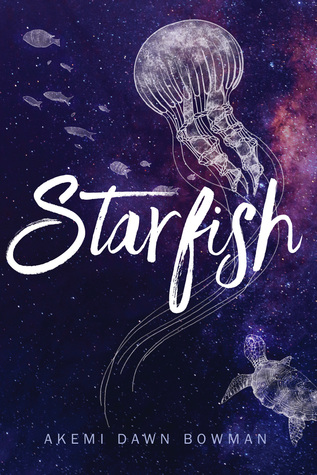 Kiko's attempts to escape her narcissistic mother fail when she is rejected from her dream school. When her abusive uncle shows up shortly after, Kiko leaves with a friend to go to California where she begins to find her own voice.