Teen Reads: Historical Fiction
Fever, 1793 by Laurie Halse Anderson
Call Number: Jh AND
In 1793 Philadelphia, sixteen-year-old Matilda Cook, separated from her sick mother, learns about perseverance and self-reliance when she is forced to cope with the horrors of a yellow fever epidemic.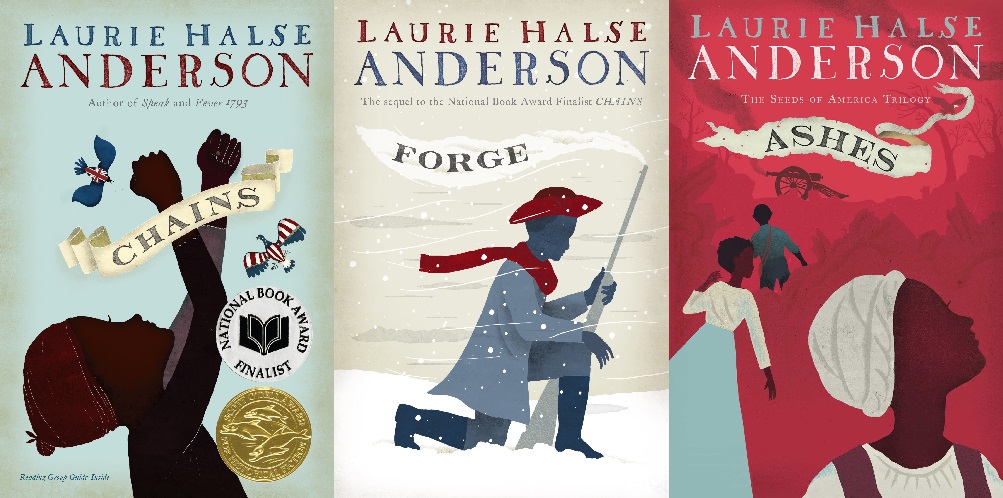 The Seeds of America Trilogy by Laurie Halse Anderson
Call Number: Jh AND
After being sold to a cruel couple in New York City, a slave named Isabel spies for the rebels during the Revolutionary War.
The Astonishing Life of Octavian Nothing, Traitor to the Nation #1: The Pox Party by M. T. Anderson
Call Number: Jh AND
Diaries, letters, and other manuscripts chronicle the life of Octavian, a young African American, from birth to age sixteen, as part of a science experiment before and during the Revolutionary War. Look for the sequel.
The Boy in the Striped Pajamas by John Boyne
Call Number: Jh BOY
Bored and lonely after his family moves from Berlin to a place called "Out-With" in 1942, Bruno, the son of a Nazi officer, befriends a boy in striped pajamas who lives behind a wire fence.
The Last Cherry Blossom by Kathleen Burkinshaw
Call Number: Jh BUR
Yuriko was happy growing up in Hiroshima when it was just her and Papa. World War II is coming to an end, and Japan's fate is not entirely clear, with any battle losses being hidden fom its people. Yuriko is used to the sirens and the air-raid drills, but things start to feel more real when the neighbors who have left to fight stop coming home. When the bomb hits Hiroshima, it's through Yuriko's twelve-year-old eyes that we witness the devastation and horror. Based loosely on author Kathleen Burkinshaw's mother's firsthand experience surviving the atomic bombing of Hiroshima.
Death Coming up the Hill by Chris Crowe
Call Number: Jh CRO 
​Novel in Verse
It's 1968, and war is not foreign to seventeen-year-old Ashe. His dogmatic, racist father married his passionate peace-activist mother when she became pregnant with him, and ever since, the couple—like the situation in Vietnam—has been engaged in a senseless war that could have been prevented. With the help of his high-school history teacher, who dares to teach the political realities of the war, and a beautiful new student whose brother is missing in action, Ashe grows to better understand the situation in Vietnam, his family, and the wider world around him. But when a new crisis hits his parents' marriage, Ashe finds himself with no options before him but to enter the fray.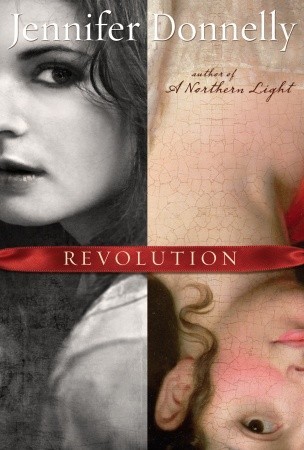 Revolution by Jennifer Donnelly
Call Number: Jh DON
An angry, grieving seventeen-year-old musician facing expulsion from her prestigious Brooklyn private school travels to Paris to complete a school assignment and uncovers a diary written during the French revolution by a young actress attempting to help a tortured, imprisoned little boy—Louis Charles, the lost king of France.
Copper Sun by Sharon Draper
Call Number: Jh DRA
Two fifteen-year-old girls — one a slave and the other an indentured servant — escape their Carolina plantation and try to make their way to Fort Moses, Florida, a Spanish colony that gives sanctuary to slaves.
It's Ain't So Awful, Falafel by Firoozeh Dumas
Call Number: Jh DUM
Zomorod (Cindy) Yousefzadeh is the new kid on the block... for the fourth time. California's Newport Beach is her family's latest perch, and she's determined to shuck her brainy loner persona and start afresh with a new Brady Bunch name—Cindy. It's the late 1970s, and fitting in becomes more difficult as Iran makes U.S. headlines with protests, revolution, and finally the taking of American hostages. Even mood rings and puka shell necklaces can't distract Cindy from the anti-Iran sentiments that creep way too close to home.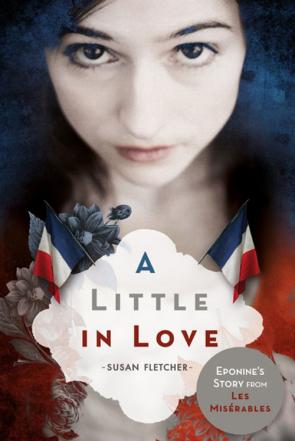 A Little in Love by Suzanne Fletcher
Call Number: Jh FLE
Eponine, the street girl from Les Misérables, tells the story of her life and her unrequited love for Marius, which ultimately leads to her death on the barricades during the short-lived rebellion of June 1832.
Eli the Good by Silas House
Call Number: Jh HOU
In the summer of 1976, ten-year-old Eli Book's excitement over Bicentennial celebrations is tempered by his father's flashbacks to the Vietnam War, family problems, as well as concern about his tough but troubled best friend, Edie.
Scar: A Revolutionary War Tale by J. Albert Mann
Call Number: Jh MAN
Sixteen-year-old Noah Daniels wants nothing more than to fight in George Washington's Continental Army, but an accident as a child left him maimed and unable to enlist. He is forced to watch the Revolution from his family's hard scrabble farm in Upstate New York--until a violent raid on his settlement thrusts him into one of the bloodiest battles of the American Revolution, and ultimately, face to face with the enemy.
Invasion! by Walter Dean Myers
Call Number: Jh MYE
Prequel to Fallen Angels
Josiah Wedgewood and Marcus Perry were friends in Virginia, but now that they are both involved in the Normandy invasion, the differences in their positions is uncomfortable, for Josiah is a white infantryman and Marcus is a black transport driver, the only role the segregated army will allow him.
Fallen Angels by Walter Dean Myers
Call Number: TN MYE
Seventeen-year-old Richie Perry, just out of his Harlem high school, enlists in the Army in the summer of 1967 and spends a devastating year on active duty in Vietnam.
When My Name Was Keoko by Linda Sue Park
Call Number: Jh PAR
With national pride and occasional fear, a brother and sister face the increasingly oppressive occupation of Korea by Japan during World War II, which threatens to suppress Korean culture entirely.
Woods Runner by Gary Paulsen
Call Number: Jh PAU
From his 1776 Pennsylvania homestead, thirteen-year-old Samuel, sets out toward New York City to rescue his parents from British soldiers and Indians who kidnapped them after slaughtering most of their community.
The Redheaded Princess by Ann Rinaldi
Call Number: Jh RIN
In 1542, nine-year-old Lady Elizabeth lives on an estate near London, striving to get back into the good graces of her father, King Henry VIII; she faces his death and other relatives until she is next in line to the throne in 1558.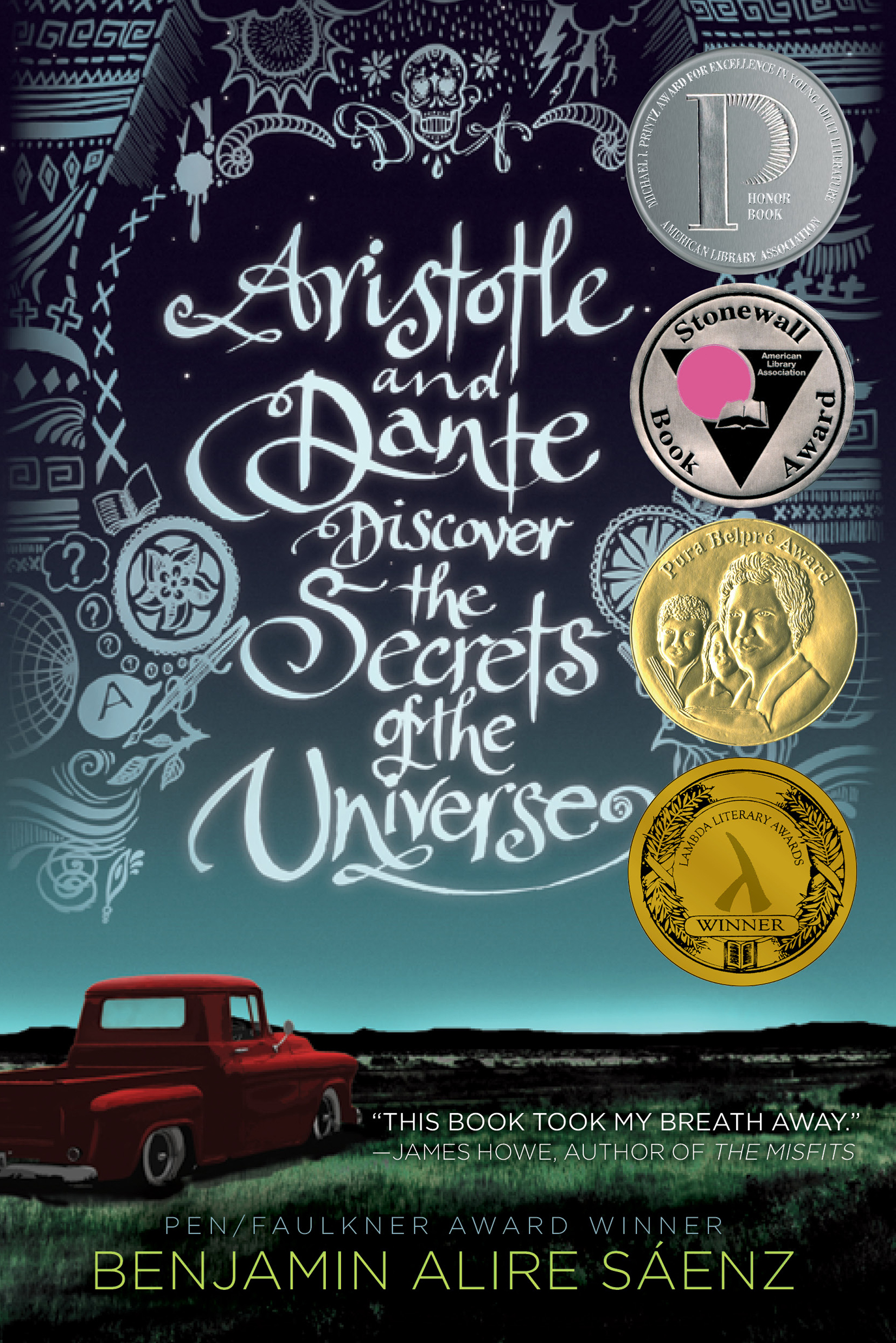 Aristotle and Dante Discover the Secrets of the Universe by Benjamin Alire Sáenz
Call Number: Jh SAE
Aristotle is an angry teen with a brother in prison. Dante is a know-it-all who has an unusual way of looking at the world. When the two meet at the swimming pool, they seem to have nothing in common. But as the loners start spending time together, they discover that they share a special friendship—the kind that changes lives and lasts a lifetime. And it is through this friendship that Ari and Dante will learn the most important truths about themselves and the kind of people they want to be.
The Hired Girl by Laura Amy Schlitz
Call Number: Jh SCH
Fourteen-year-old Joan Skraggs, just like the heroines in her beloved novels, yearns for real life and true love. But what hope is there for adventure, beauty, or art on a hardscrabble farm in Pennsylvania where the work never ends? Over the summer of 1911, Joan pours her heart out into her diary as she seeks a new, better life for herself—because maybe, just maybe, a hired girl cleaning and cooking for six dollars a week can become what a farm girl could only dream of—a woman with a future. 
Between Shades of Gray by Ruta Sepetys
Call Number: Jh SEP
In 1941, fifteen-year-old Lina, her mother, and brother are pulled from their Lithuanian home by Soviet guards and sent to Siberia, where her father is sentenced to death in a prison camp while she fights for her life, vowing to honor her family and the thousands like hers by burying her story in a jar on Lithuanian soil. Based on the author's family, includes a historical note.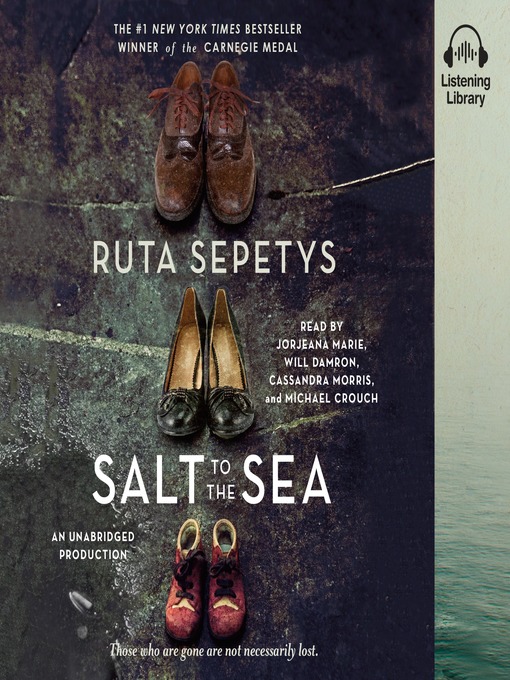 The Salt to the Sea by Ruta Sepetys
Call Number: Jh SEP
Winter, 1945. Four teenagers. As thousands of desperate refugees flock to the coast in the midst of a Soviet advance, four paths converge, vying for passage aboard the Wilhelm Gustloff, a ship that promises safety and freedom. Yet not all promises can be kept.
Flygirl by Sherri L. Smith
Call Number: Jh SMI
During World War II, a light-skinned African American girl "passes" for white in order to join the Women Airforce Service Pilots.
Code Name Verity by Elizabeth Wein
Call Number: Jh WEI
In 1943, a British fighter plane crashes in Nazi-occupied France and the survivor tells a tale of friendship, war, espionage, and great courage as she relates what she must to survive while keeping secret all that she can.
Boxers by Gene Luen Yang
Call Number: Jh GN YAN
In 1898 China, Little Bao has had enough of foreign missionaries and soldiers robbing peasants, and he recruits an army of Boxers to fight to free China from its oppressors.